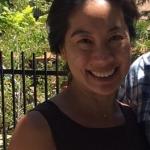 Data & Project Analyst
Aria Yow is the Data & Project Analyst at Smoking Cessation Leadership Center. As a Data & Project Analyst, she harmonizes and leverages data, reporting on and analyzing state and national data on smoking prevalence by various cross-metrics and tobacco-free policy implementation by state-level and national-level criteria. She also manages multiple channels and resources to expand SCLC's impact. She supports various outward facing projects, including live trainings, webinars and accreditation. Previously, she worked at UCSF's Center for Tobacco Control Research and Education (CTCRE) from 2009-2012.
Aria earned her master's degree in Humanities/Political Theory at Dominican University of California.