Twenty years ago this year, the Smoking Cessation Leadership Center, SCLC, started out to increase the number of quit attempts made by individuals who smoke by increasing the types of healthcare personnel who make interventions. Now, looking back on what's been accomplished in public health and tobacco control during the last two decades, we wanted to highlight 20 champions who have helped us in our efforts. Either they collaborated with us to make some meaningful change, taught us something we didn't know or spoke up about the positive effect SCLC has had on their lives as individuals or in their organizations. 
Some of the stories are in a Q&A interview format, and some are all prose, but in every article, partnership is the common thread, as we hope to acknowledge those who've made a difference in our work and those for whom our work has made a difference. 
Keep checking back each month for new stories!
Stories of 20 Champions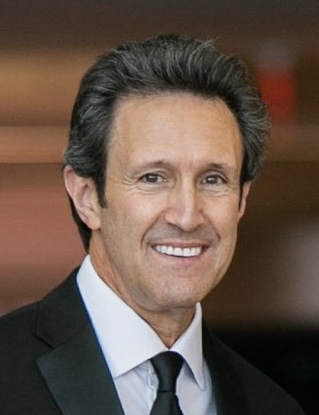 What makes a lawyer in New York City become a tobacco control advocate based in Michigan?
"I got to a point in my career where I really wanted to concentrate all my efforts and energy on something that mattered to me personally and might make some small difference in the world," says Cliff Douglas, JD, director of the University of Michigan's Tobacco Research Network and an adjunct professor in the School of Public Health.
Cliff's father, an oral surgeon who later earned his master's degree in public health from UC Berkeley and served in the state legislature of Illinois, introduced the first bill in the state to ban smoking in public places in 1972. "Nineteen years later, some version of it finally passed!" laughs Cliff.
Not only is tobacco control meaningful to him because of his family connection, but Cliff says he also finds it professionally inspiring. "It has everything," he says. "It touches public health, politics, science, economics, history, society and culture – and, unfortunately, can sometimes also trigger frustration and sadness because of the human toll."
He's seen the field change considerably in all of those areas during his 35-year career. Cliff's first big project was coordinating the successful national campaign to permanently ban smoking on domestic airline flights in 1990 when he served as assistant director of the Coalition of Smoking or Health on behalf of the American Cancer Society (ACS), American Heart Association and American Lung Association.
More recently from 2015 to 2020, he served as the National Vice President for Tobacco Control at ACS, which is where he first became involved with SCLC.
"My close colleague Rosie Henson, who was Senior Vice President for Prevention and Early Detection at ACS, and I were exploring how to make the largest difference most quickly by enabling more people to quit smoking successfully," Cliff recalls. "We became passionate about the challenge posed by disproportionately high smoking prevalence in the behavioral health community and evidence that it could be substantially reduced through coordinated, effective interventions. Dr. Steve Schroeder and SCLC were moving in that same direction, so we got together to do something about it."
In 2016, SCLC and ACS co-founded the National Partnership on Behavioral Health and Tobacco Use to focus efforts on raising awareness of the huge impact that smoking has on this population and to address the problem via policy changes and practical applications in mental health and substance use disorder treatment facilities across the country.
Smoking prevalence among the target population has decreased significantly since the partnership was formed. It has comprised more than 26 organizations and just met in person for 4th time in mid-April to draft new action plans to continue this impactful work.
"It has truly been my honor to work with the National Partnership," says Cliff. "It is the finest team I've ever worked with and one of the highlights of my career. It has bolstered my sense of hope and possibility as we continue our efforts to end this epidemic."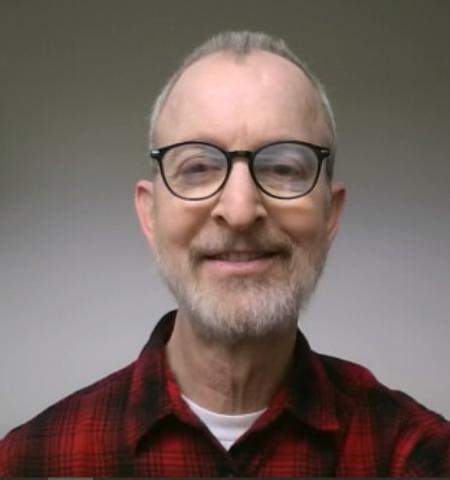 Keeping tobacco use on the radar is not always easy amidst various emerging public health crises. But Doug Tipperman believes that it's of perennial importance.

"Tobacco-related disease is still the leading cause of preventable deaths in our country," he says. "every year we lose about half a million lives in our country because of tobacco use."

Doug has been instrumental in the Substance Abuse and Mental Health Services Administration (SAMHSA) support of the Smoking Cessation Leadership Center's (SCLC) work to reduce tobacco use among persons with mental and substance use disorders.

It was a 2007 summit in Lansdowne, Virginia that marked the official beginning of SAMHSA's commitment to tobacco cessation efforts and led to an in-service program for SAMHSA employees the following year that featured expert speakers, including SCLC's founding director, Dr. Steve Schroeder.

"Of course, I had read many of Dr. Schroeder's papers, so when he visited SAMHSA, I had one of them with me and asked him to sign it for me!" Doug recalls. "I remember when he spoke he said, 'Well, I feel like a rockstar now because Doug just asked for my autograph!'"

Doug describes Steve as a mentor for him and indeed, their career trajectories have been similarly motivated. Doug began his career as a clinical social worker helping individual patients, just as Steve began as a physician; but they both moved into public health careers because they could help many more people that way.

"Working on programs that affect health at the population level has been incredibly gratifying," says Doug. "Watching the evolution of projects like 100 Pioneers, SAMHSA's first collaboration with SCLC, and SCLC's work with our state leadership academies, which have now reached nearly half the country, has really kept me—and SAMHSA—engaged on tobacco use in the behavioral health community."

Data from the National Survey on Drug Use and Health (NSDUH) show that current smoking rates are decreasing significantly for those with behavioral health conditions. "We can't know definitively, but I have to think that our collaborations have played a big part in that progress," Doug says.

"There is still a huge disparity in tobacco use between those with behavioral health conditions and those without," continues Doug. "But we have to remember that, not so long ago, the culture around smoking in behavioral health communities was very different. For example, not long ago tobacco use was condoned among behavioral health therapists - some even smoked with clients as a way to build rapport. Now, behavioral health providers are increasingly adapting tobacco cessation practices including tobacco use screening and offering cessation intervention - counseling and cessation medications such as nicotine replacement therapies. There is a growing body of evidence showing a strong association with smoking cessation and improved mental health as well as addiction recovery outcomes. We hope to make tobacco cessation services common practice in behavioral health settings.

What else would lifelong public health warrior Doug Tipperman like to see in terms of combatting the harms of tobacco use in America? "My dream is already in the works," he says. "I believe reducing the level of nicotine in cigarettes and certain other combusted tobacco products below the level of addiction will be a game changer."
A Chat with SCLC Founder, Dr. Steve Schroeder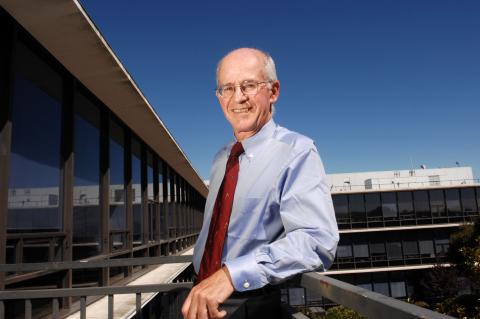 When Dr. Steve Schroeder was ready to step down from his role as the president of the Robert Wood Johnson Foundation, the powers that be asked him to run a program and gave him his choice of which program to helm.
"There were a lot of nudges toward working on quality of care or primary care," he remembers, but I wanted to work on a subject that seemed underappreciated and that could save lives.Having been a physician, I knew the effects of smoking on my patients and didn't think there was enough being done on cessation; the focus at the time was mainly on anti-smoking policies."
So, Steve started the Smoking Cessation Leadership Center (SCLC) at UCSF with a $10 million grant from Robert Wood Johnson in 2003.
"I was, by no means, an expert on cessation," Steve says. "I was on the editorial board of the New England Journal of Medicine and in 2002 they asked me to do on editorial on quitlines. I actually had to call and pretend to be a smoker because I didn't know anything about them!" What he learned on that call (during which he did eventually confess to being a doctor) impressed him, and showed another way for busy clinicians to help smokers quit.
Initially the plan was to get clinical organizations to accelerate quitting attempts by their members.  But we quickly learned that they felt most clinicians were simply too busy to spend the needed time for smoking cessation efforts.  Thus, a new strategy emerged.At least, they could become aware of quitlines and take 30 seconds to save a life, using either the 5As (Ask-Advise-Assess-Assist-Arrange) or Ask-Advise-Refer, with the referral being to the quitline. "I get it; they're busy," says Steve, "but when you're a physician with a patient and you find something to treat, you don't say, 'I don't have time to help you.'"
Steve soon became a cessation expert thanks to the Rx for Change curriculum, a comprehensive online program developed by three UCSF pharmacists that trains students and licensed clinicians in the treatment of tobacco use and dependence. And it's designed to be used by virtually any health professional.
The cross-disciplinary aspect of Rx for Change sparked another idea and one that Steve was well-positioned to implement given his recent tenure at RWJF. "I knew people who led clinical organizations and they'd heard of me," he says. "So, I could make introductions and connections for all kinds of groups who could implement cessation efforts and could help each other."
And so it was that identifying cessation champions and supporting them became the Center's mode of operation. "Instead of developing our own brand," Steve explains, "we developed our partners—gave them grants and technical support, put them in touch with people who could help, and so on."
In 2000,an article appeared in JAMA pointing out the huge burden of smoking on behavioral health populations. "When SCLC started, cessation experts we contacted cautioned that this group of people wasn't particularly interested in quitting smoking," Steve recalls. But, being the son of first generation Americans who were both very active in community service, it bothered him to see such a huge population of smokers left out of cessation efforts.
The SCLC's next grant from the American Legacy Foundation (now the Truth Initiative) went toward developing champions in behavioral health fields. Those partnerships with SAMHSA, NASMHPD and NAMI are still thriving.
Steve only retired last year at the age of 82. "I wanted to solidify the Center's finances before I left, which I've done," he says.
He believes that SCLC's new director, Dr. Maya Vijayaraghavan is a "wonderful fit," who has already pledged her commitment to achieving some of the goals he also sees for our future, like becoming better integrated in UCSF and participating in more research with UCSF's CTCRE.
"After RWJF, I thought I'd do this for five years and then retire," laughs Steve. "But clearly, it's become so much more."
Going Tobacco-Free: Wisdom from LA CADA's Arlene Vasquez

Los Angeles Centers for Alcohol and Drug Abuse has 12 locations in LA County. And they're planning to make them ALL tobacco free! It's a big undertaking, to say the least, and has been complicated still further by the COVID-19 pandemic. But the administration as well as the staff are committed to making it happen, because they believe in fulfilling their motto and offering a "path to recovery and healthy living." Arlene Vasquez, Director of Programs, was kind enough to take time out of her day to talk to me about the organization's decision and how it's going.
SCLC: Tell me where this journey to tobacco-free started with LA CADA.
Arlene: Improving a person's overall health is the goal of our programs, so it makes sense to teach the facts around tobacco because tobacco is harmful to your health. We don't want to simulate life in an institution with the vending machines full of unhealthy snacks and cigarettes, for example, making unhealthy options feel like "treats." Because we're not an institution and our patients aren't prisoners; they're patients with autonomy. We are empowering them to make their own choices from a position where we can educate them about the benefits of healthy choices. We want to maximize that opportunity during the time they're with us. When we realized how much this goal encompasses, our CEO and Director of Development encouraged us to start by submitting an application for Allen House to join the CABHWI Community of Practice to receive funding and support.
SCLC: That's great! Now, why not just pat yourselves on the back? Alice House is doing the grant work now and you plan to continue even after their grant ends. Why continue?
Arlene: We have so many different facilities that address individuals at different points in their recovery. It doesn't do anyone much good if our residential program is tobacco-free and then an individual transitions to outpatient and they're tempted to smoke again. We really want to set them up for success by offering consistency throughout the continuum of care we provide.
SCLC: What have been the biggest challenges?
Arlene: Actually, we had a significant challenge with staff buy-in initially. There's this prevalent myth—among staff and patients—that smoking calms. But then, when we started teaching the facts and made other options available that really do relieve tension, like gardening, for example, we ended up with a lot of champions on staff. And it goes all the way down to the language. Now, it's it's a "self-care break," not a "smoke-break." Accurate naming with affirming language has been really important. And, of course, with COVID, there have been a lot of staffing challenges with people having to miss work due to exposure or quarantining. But we've moved some individuals to different positions. We have definitely seen the benefits of being aware, well-informed and adaptable!
SCLC: What has worked well or given you the greatest satisfaction?
Arlene: We've done a lot that is working. First, we incorporated a tobacco-use screening into our intake procedures. Education around medication-assisted treatment and NRTs has been very helpful. And some of the new "substitutes" for smoking, like the garden, have really created bonding opportunities for folks, including staff. Now, no one can leave the group and go out for a smoke, so instead, two or three people go on a walk together.
SCLC: Thanks so much for sharing LA CADA's story, Arlene!
Arlene: I hope others can benefit!
A chat with Chelsey Copeland, Wellness and Prevention Coordinator at CKF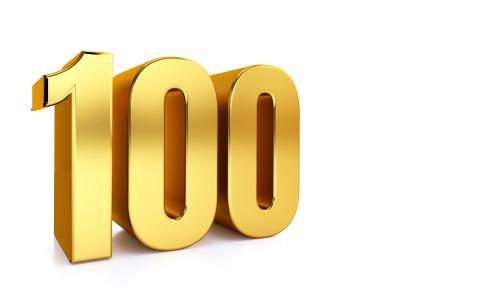 When a classmate got out his vape in the classroom during a teacher's momentary absence, Chelsey Copeland's 13-year-old son, Tyson, told the kid—and the class—that none of them should be vaping.
He was bullied because of it. But the bullying didn't deter Tyson from continuing to speak up.
"He's seen the struggles I've had," says Chelsey. "He's seen the difference between addiction and recovery."
The struggles Chelsey references include having revived her fiancé after he overdosed. He's now healthy, sober and thriving. But she believes there are several addicts in her family who don't think that they have a substance use disorder.
"There's still a stigma attached to these kinds of issues. The community in general, in particular our police and the entire justice system, tend to see addiction and mental illness as a crime instead of a medical emergency," she says. This perception of mental illness and substance use disorders is what Chelsey would most like to see change. "I believe people struggling with addictions are good people who've been without certain advantages." She continues, "I'm a fixer and I am super passionate about filling in gaps where people are missing support—having a friend can be life-changing, and life-saving."
It's that helping spirit that fuels her passion and why she's happy to be working as the Wellness and Prevention coordinator at Central Kansas Foundation's, Salina campus where she runs peer support groups for residential clients.
CKF is tobacco-free at all three campuses: Salina, Abilene and McPherson. Chelsey says she's noticed a difference when patients leave after entering treatment as tobacco users. "People seem much more anxious when they come in smoking or vaping than they do after they've quit during treatment. It's a significant difference that's obvious in their mood," she explains.
CKF's journey toward becoming tobacco free began in 2009 when they became one of the 100 Pioneers. The pioneers on SCLC's 100Pioneers listserv currently number over 4600, but the "original 100" were grant recipients from SCLC and SAMHSA. SCLC, who had received their organization's first SAMHSA grant, wanted to collaborate with and connect other organizations committed to tobacco-free recovery services for individuals with behavioral health problems. So, in order to accomplish this and share their SAMHSA wealth, SCLC established a program by which 96 organizations were given a modest honorarium to become a part of the 100 Pioneers for Smoking Cessation Virtual Leadership Academy.
By being a member of the academy, organizations who were already SAMHSA grantees, would pledge to undertake a project with the goal of accomplishing one of the following aims:
providing training and technical assistance to other SAMHSA grantees to raise awareness of the many benefits smoking cessation efforts and to increase understanding of effective smoking cessation strategies

implementing or enhancing existing tobacco cessation services using evidence-based practices

implementing smoke-free environments

ensuring that consumers and staff have access to smoking cessation services and supports to promote health and wellness

establishing partnerships between behavioral health and nicotine cessation organizations to increase available tobacco cessation resources in communities.
"We chose the name 'pioneers' because these organizations were both big and small, but community-based, and really breaking new ground in going tobacco-free," says SCLC's Director of Partner Relations, Christine Cheng. "When I think back to those that were in this original group and which of them I still keep in touch with regularly, CKF leaps to mind," she says. "They've always done impressive work."
Though Chelsey only joined CKF in 2022, she agrees wholeheartedly. "Everyone here is amazing, really supportive of the clients and of each other," says Chelsey. "I'm very proud to say I work here." In a way, her own journey to working at CKF mimics that of the organization itself; both Chesley and CKF started as pioneering champions for tobacco-free recovery, and they remain committed to making it happen.
Four Months and Counting: What's Different Now That Benny Adasha Has Quit Smoking
(Chabad Treatment Center was a member of the fourth and final cohort of organizations who participated in the California Behavioral Health & Wellness Initiative and received technical support from SCLC.)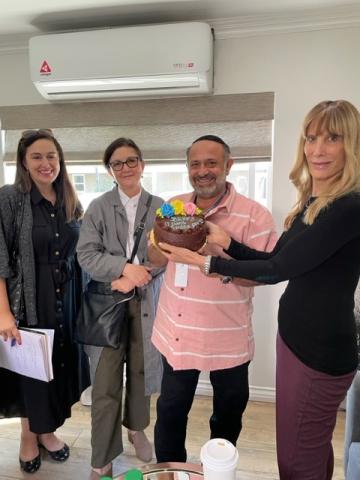 On a recent visit to Chabad Treatment Center in Los Angeles, members of our SCLC team participated in a celebration (pictured) marking Operations Manager, Benny Adasha's 11th day of being smoke free! We followed up with Benny a couple months later to see how he's doing and here's what he had to say:
SCLC: Congratulations on quitting, Benny! How long has it been?
Benny: It's been almost 4 months now!
SCLC: How did you do it?
Benny: Well, it's not the first time I've tried! I've tried many times, using the patch, gum, even Chantix, but I was never able to stick with it. This time I used a cinnamon stick to suck on and breathe through during the day, and when cravings got really bad, I would put on a patch around noon until about 8pm in the evening.
SCLC: So, what made quitting different this time?
Benny: To be honest, I knew in my head that I needed to quit before, but something inside me just didn't want to stop. I think this time, it was the people I love and one conversation in particular with my nephew, the oldest of my sister's 5 kids. I'm like a father to them. This young man has always been really smart, loves school and is currently studying dentistry at UCLA. He, and all my nieces and nephews, have always told me to quit. He asked me to get my heart checked, which seemed strange, so I asked why. He said, 'There is one class I have to take and I hate it. It's all about heart and lungs and the damage smoking does to those organs. I hate it because it makes me worry about you and I sit there feeling stressed the whole time, every time."
I literally cried. To realize that my health was so important to him and affected him so much.
SCLC: Wow. That would definitely make an impact on most people! How does he feel now that you're doing so well?
Benny: Oh they're all so happy! My niece is pregnant, and she said at her gender reveal party that the two things she was most happy about in the whole world were her soon-to-be baby and that her uncle had quit smoking.
SCLC: That's so special. It's got to make you feel good. Have you inspired anyone else at Chabad to quit?
Benny: Yes! Two of our clients quit with me. It's good to have the community.
SCLC: I bet. Speaking of that feeling of belonging, do you remember if that had anything to do with why you started smoking?
Benny: Sure. I moved to America, Oklahoma City, from Iran in 1979. There was lots of racism and prejudice, so I really hated being Persian and I hated being Jewish. That was a huge reason why I got into drugs and smoking. I didn't want to claim my identity; I just wanted to be "cool," and at that time, I didn't realize I had an underlying issue with addiction.
SCLC: So, would you say quitting smoking is like recovering from any other addiction?
Benny: Definitely. Because it becomes the way you deal with problems. Smoking was never fun; drugs were never fun. They just took the pain away, so they felt fun.
SCLC: How do you feel now that you've quit?
Benny: I feel better, especially mentally. To be honest, smoking was a pain in the ass. I was always having to walk away and miss the action. I hated the smell, so I never smoked at home or in the car; I always had to find another place. And traveling, like the 6-hour plane ride to New York?! It was a nightmare!
SCLC: What advice do you have for others who want to quit smoking?
Benny: I would say, pay attention to how you talk to yourself. Sure, quitting is hard, but it's actually not as hard as I made it in my mind. When I felt anxious or stressed, I would tell myself that I needed a cigarette. But I don't want a solution that harms me. So, now I tell myself that I can go without smoking, and I just let the emotion come, and pass. And slowly, I'm not smoking and my confidence has grown, too.

Katie Rogers, pictured here in the I COVID Quit social media campaign developed by Better World Advertising and SCLC, branded by the National Partnership on Behavioral Health and Tobacco Use and funded by the Robert Wood Johnson Foundation, is a champion if ever there was one. After participating in the campaign, she has gone on to speak at numerous conferences about how COVID gave her the motivation to quit smoking and how doing so has benefited her mental health. The first piece she did outside the campaign was the Op-Ed below which appeared in Changing America.