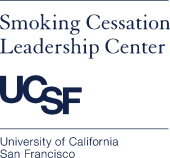 The California Tobacco Control Program has released an RFA: Initiative to Reduce Tobacco-Related Disparities at Residential Behavioral Health Facilities.
https://tcfor.catcp.org/index.cfm?fuseaction=opportunities.viewOpp&oppID=63
SCLC will be providing technical assistance on this grant. Please circulate to any agencies that may be interested in applying.
Below is a brief summary of key points and important dates.
Eligibility: Eligible entities include community in-patient residential behavioral health facilities, alcohol and drug treatment programs, mental health treatment programs, and other health or social service agencies who provide services to adults in counties throughout California.
Applications must address the following priority areas:
1) Reduce Exposure to Secondhand Smoke, Tobacco Smoke Residue, Tobacco Waste, and Other Tobacco Products
2) Promote Tobacco Cessation. See Appendix 4 for Scope of work.
Funding: $36,000 for the 18-month grant period (November 1, 2018 through April 30, 2020).
Important Dates:
Webinar: July 18th, 2018 (The purpose of the Informational Webinar is to provide potential applicants with an opportunity to pose written questions about preparing and submitting the application).
Mandatory Letter of Intent: July 20th, 2018
Last day for applications: August 21st, 2018 at 5:00pm
If you have any questions, please contact [email protected]