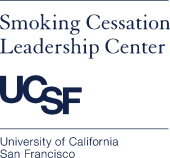 The California Department of Public Health (CDPH) and the California Tobacco Control Program (CTCP) has released a Request for Application (RFA) aimed at reducing tobacco-related disparities at residential behavioral health facilities.

CDPH & CTCP intend to award up to 15 Wellness Quality Improvement Projects to reduce tobacco use and promote wellness policies and activities among people with substance use disorders and mental illness in residential facilities. Each funded project will receive $36,000 over the 18 month grant period. The goal is to promote tobacco-free campus policies, implement evidence-based nicotine addiction treatment, and other wellness policies and system changes that support tobacco use cessation. Comprehensive technical assistance is provided by the Smoking Cessation Leadership Center (SCLC).

Click here to learn more about this funding opportunity. A mandatory letter of intent must be submitted by 5:00pm PST on July 9, 2019. Applications are due by 5:00pm PST on July 31, 2019.