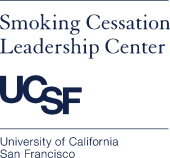 The Food and Drug Administration, Center for Tobacco Products approved two new cigarette tobacco products with reduced nicotine. One is a menthol cigarette product, which further highlights the need for bans on the sale of flavored tobacco products that include menthol cigarettes and methanol/mint in other products as well.
On Dec. 17, 2019, FDA issued marketing orders to 22nd Century Group Inc. for two new tobacco products, Moonlight® and Moonlight® Menthol combusted, filtered cigarettes, which contain reduced nicotine levels compared to typical cigarettes marketed in the United States. The authorization follows FDA's comprehensive review of available scientific evidence relevant to the premarket tobacco product applications (PMTAs) that the company submitted in December 2018, through which the agency determined that marketing of these products would be appropriate for the protection of public health.
In order to authorize new tobacco products via the PMTA pathway, FDA must take into consideration, among other things, the likelihood that current tobacco users will stop using tobacco products and the likelihood that current non-users will start using tobacco. Research shows that smokers who switch completely to reduced nicotine cigarettes tend to have reduced nicotine exposure and reduce the number of cigarettes they smoke per day. This, in turn, may reduce a smoker's nicotine dependence. Further, although limited evidence is available, studies suggests that youth who experiment with Moonlight® cigarettes may find them less appealing and may be less likely to develop nicotine dependence and become established cigarette smokers. Despite these findings, Moonlight and Moonlight Menthol products differ from conventional cigarettes in nicotine content only; the products otherwise share similar adverse health risks as conventional cigarettes if used in the same way as conventional cigarettes.
The issuance of marketing orders allows the two tobacco products to be legally sold or distributed in the United States, but it does not mean the products are safe or "FDA approved" — there are no safe tobacco products. This action also is not related to the modified risk tobacco product (MRTP) applications submitted by 22nd Century Group Inc., which are currently under substantive review by FDA.
The agency has posted the decision summary [PDF – 1.6 MB] that further describes the basis for issuing marketing orders for these two products. More information about other tobacco product marketing orders is available on the FDA website.