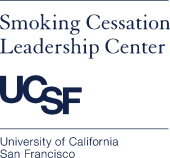 The California Department of Public Health, California Tobacco Control Program anticipates releasing a Request for Application (RFA) CG 19-10033 Initiative to Reduce Tobacco-Related Disparities at Residential Behavioral Health Facilities on June 3, 2019.
The purpose of this RFA is to fund up to 15 Wellness Quality Improvement Projects (QIP) to reduce tobacco use and promote wellness policies and activities among people with substance use disorders and mental illness in community residential behavioral health facilities through the adoption and implementation of tobacco-free campus policies, implementation of evidence based nicotine addiction treatment, and other wellness policies and system changes that support tobacco use cessation.
The Wellness QIP seeks to reduce tobacco-related disparities in residential behavioral health settings through participation in specialized training and technical assistance for tobacco policy, system, and environmental change, paired with the promotion of other wellness approaches such as increasing exercise breaks, improving access to healthy foods, and promoting socialization and activities for wellbeing.
More details and the application can be found here. A mandatory letter of intent must be submitted by 5:00pm PST on July 9, 2019. Applications are due by 5:00pm PST on July 31, 2019.
Questions may be directed to [email protected]. Please reference "CTCP RFA CG 19-10033" in the subject line.