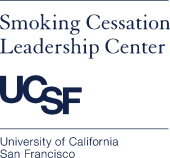 The California Department of Public Health (CDPH) and the California Tobacco Control Program (CTCP) has released a Request for Application (RFA) aimed at reducing tobacco-related disparities at residential behavioral health facilities in California. There is still time to apply!

Join a Community of Practice that includes other like-minded agencies. Receive one-on-one customized technical assistance from the experts at UCSF Smoking Cessation Leadership Center, a SAMHSA National Center of Excellence for Tobacco-Free Recovery, to guide you through the steps to create a healthier environment for your clients and staff. Receive in-person accredited training for all grantees, including travel. Join your colleagues and gain national recognition.

The CDPH and the CTCP intend to award up to 15 Wellness Quality Improvement Projects. Each funded project will receive $36,000 over the 18 month grant period.

The deadline to submit a mandatory letter of intent has been extended from July 9, 2019 to 5:00pm PST on July 24, 2019. Applications are still due by 5:00pm PST on July 31, 2019.

Click here to learn more about this funding opportunity, or download the addendum letter and application.