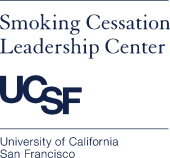 "Healthiest National 2030. Changing the Future Together"
Everyone deserves to live a long and healthy life in a safe environment. To ensure this outcome, we must tackle the causes of poor health and disease risk among individuals and within our communities. Where we live, learn, work, worship and play impacts each of us and can determine our health and life expectancy. In the workplace, let's partner across public and private sectors to make sure decisions are made with the public's health in mind. Within our communities, let's start new conversations with our neighbors and become advocates for positive change. Working together, we can build healthier communities and eventually, the healthiest nation. But we need your help to get there. During each day of National Public Health Week, we are focusing on a particular public health topic. We consider these topic areas critical to our future success in creating the healthiest nation.- APHA 
MONDAY Behavioral Health, advocate for and promote well-being
TUESDAY Communicable Diseases, learn about ways to prevent disease transmission
WEDNESDAY Environmental Health, help to protect and maintain a healthy planet
THURSDAY Injury and Violence Prevention, learn about the effects of injury and violence on health
FRIDAY Ensuring the Right to Health, advocate for everyone's right to a healthy life
Join us in observing NPHW 2018 and become part of a growing movement to create the healthiest nation in one generation.
During the week, we will celebrate the power of prevention, advocate for healthy and fair policies, share strategies for successful partnerships, and champion the role of a strong public health system. Get started today with our toolkit, which includes all the tools and tips you'll need for a successful NPHW! 
Check out the toolkit by the American Public Health Association here.