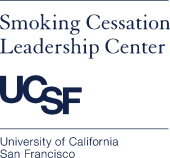 The California Department of Public Health (CDPH) and the California Tobacco Control Program (CTCP) have released an RFA aimed at reducing tobacco-related disparities at residential behavioral health facilities in California.
Join a Community of Practice that includes other like-minded agencies. Receive one-on-one customized technical assistance from the experts at UCSF Smoking Cessation Leadership Center, a SAMHSA National Center of Excellence for Tobacco-Free Recovery, to guide you through the steps to create a healthier environment for your clients and staff. Implement/strengthen a tobacco-free policy and wellness plan on your campus. Receive accredited training for all grantees. Join your colleagues and gain national recognition.
The CDPH and the CTCP intend to award up to 15 Wellness Quality Improvement Projects for this 4th and final cohort. Each funded project will receive $36,000 over the 18 month grant period.
An optional Online GoToTraining® Informational Webinar will be held on Tuesday, June 30, 2020 from 10:30 a.m. to 12:00p.m., PST*. The webinar will provide information about the RFA along with an overview on how to prepare and submit the application and tips on navigating the Online Tobacco Information System (OTIS). Prospective applicants intending to submit an application are strongly encouraged to participate. The purpose of the Informational Webinar is to provide information about the RFA to potential applicants and an opportunity to pose written questions about preparing and submitting the application. Participants may register for the upcoming webinar here: https://attendee.gototraining.com/r/2820487425222895362
Please click here to view the informational flyer. For further details about this RFA, please visit the Tobacco Control Funding Opportunities and Resources (TCFOR) webpage.
Questions about the CABHWI Tobacco-Free for Recovery project? Call 1-877-509-3786 or e-mail [email protected]