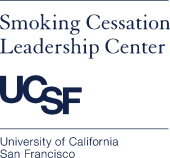 Raising Awareness: 3 Best Practices for Smoking and Behavioral Health
 
A Priority
In the United States, there are 42.5 million people with behavioral health conditions (including those with a mental illness and/or substance use disorder). The yearly health care expenditures for these conditions are estimated to be $201 billion- making them the most costly medical category.
Smoking and Behavioral Health
Smoking and behavioral health are intertwined. Compared with the general population smoking prevalence of 15%, 34 % of persons with behavioral health conditions smoke cigarettes, and as a result, they will die 5 -10 years earlier, mainly from smoking-induced diseases.
For those who may not be familiar working with behavioral health patients who smoke, there are many common misconceptions about smoking and behavioral health:
smoking alleviate psychiatric symptoms;
smoking is a way to cope and to counter behavioral health conditions;
those with mental illnesses do not want to stop smoking; and even if they want to quit they are unable to do so.
However, in actuality, smoking is associated with poor health outcomes including:
greater depressive symptoms,
greater likelihood of psychiatric hospitalization and increased suicidal behavior;
smoking can complicate treatment by accelerating the metabolism of certain psychiatric medications;
and most smokers with a mental illness do want to quit, and many are able to do so successfully.
Given these realities, here are some best practices that can help address patients with a behavioral health condition who smoke.
1. Access to quitlines
Clinicians are busy, and may not feel they have enough time to help smokers quit. Thus, we want to offer solutions and platforms to mental health and primary care providers where they are able to effortlessly advise and refer their patients. One effective model is referral to quitlines. Each state has its own quitline, and depending on the state, they accept fax, web, or e-referrals through electronic health records (EHR). Additionally, some healthcare systems have already adopted and integrated a bi-directional e-referral from the EHR to their state quitline.
Connecting a patient to a quitline is effortless and triggers a predictable sequence: 1) the provider refers the patient to the quitline immediately; 2) quitline contacts the patient directly; and 3) providers receive follow-up notes/documentation from the quitline regarding their patient's progress. This takes the burden off the clinician, and instead generates access and increases the chances of the patient quitting smoking successfully. Despite these advantages, quitlines are greatly underused, with only about 1% of smokers accessing them. Learn more about quitlines and bi-directional e-referrals here.
2. Social change and system-wide education to end the stigma
One underlying goal for public health professionals and healthcare providers when working with the behavioral health population is to end associated stigma. Organizations like National Alliance on Mental Illness, American Psychiatric and Psychological Association, and National Council are leading efforts to reach and educate the general public of mental health misconceptions and provide resources for those who need help to navigate their options. There has also been an increase in peer-to-peer support and stress/anxiety management platforms, via websites and smartphone applications, which will continue to de-stigmatize and provide outlets for communication and care.
3. Developing opportunities for cross-sector collaboration and identifying catalytic leadership
National initiatives and campaigns, such as the National Partnership on Behavioral Health and Tobacco Use, launched in October 2016, aims to just that. Fostered by leaders from multiple organizations, the purpose of this initiative is to decrease the smoking rates among the behavioral health population from 34% to 30% by the year 2020 "#30by20." This initiative emphasizes the importance of collaboration, leveraging leadership and existing tools, and creating a strategic action plan to achieve the target. This is one example of convening industry influencers and thought leaders to break down silos, identify benchmarks and metrics, and create change through organized efforts. Interested in learning more? Check out http://smokingcessationleadership.ucsf.edu/leadership-and-policy-academies for toolkits and resources.
Furthermore, here at SCLC, we are always looking for innovative ways to reach this population and decrease rates of smoking. If you or your organization has any resources, please reach out.