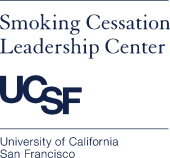 U.S. Department of Housing and Urban Development (HUD) Rule Takes Effect Today
The U.S. Department of Housing and Urban Development (HUD) passed a rule requiring all public housing agencies (PHAs) to implement a smokefree policy.
As of today, July 30, 2018, all public housing agencies are required to be smokefree. This rule will protect nearly 2 million Americans living in public housing from the harmful effects of secondhand smoke, which travels between units in multi-unit housing.
This rule prohibits the use of tobacco products in all residential units, indoor common areas, administrative offices, and all outdoor areas within 25 feet of public housing and administrative buildings (e-cigarette use is subject to each PHA's discretion). Enforcement of this rule is also left to each PHA's discretion, but residents could ultimately be evicted if they don't comply with this rule. Since approximately 34% of adults living in public housing smoke cigarettes, the rule provides an important public health opportunity to increase access to tobacco cessation services.
For more information, you can also view our webinar on smokefree public housing.