National Center of Excellence for Tobacco-Free Recovery
The Smoking Cessation Leadership Center (SCLC) is honored to be named as the Substance Abuse and Mental Health Services Administration's (SAMHSA's) new National Center of Excellence for Tobacco-Free Recovery (CTFR). One of a handful of centers, it is the first with a focus on Tobacco-Free Recovery.
CTFR offers specialized subject matter expertise to provide training and technical assistance to states, local governments, tribal communities, behavioral health organizations, primary care providers, clinicians, peers, families, and other stakeholders to help reduce tobacco use among persons with behavioral health disorders, with an emphasis on individuals with serious mental illness and co-occurring disorders.
CTFR will build on and expand SAMHSA's efforts to increase awareness, disseminate current research, educate behavioral health providers, and create results-oriented collaborations among stakeholder organizations in an effort to reduce tobacco use among individuals with behavioral health disorders.
Goals of the Center of Excellence are to:
Promote the adoption of tobacco-free facilities, grounds, and policies

Integrate evidence-based tobacco cessation treatment practices into behavioral health and primary care settings and programs

Educate behavioral health and primary care providers on effective evidence-based tobacco cessation interventions
For technical assistance, please email Christine Cheng or call our toll-free line at 1-877-509-3786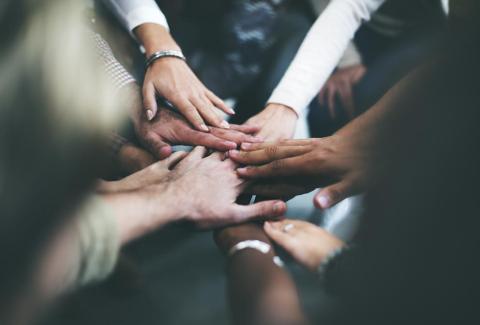 What the Center of Excellence Provides
Over the last several years, SAMHSA has conducted a series of policy academies to help state, local, tribal, and federal entities to improve services to people with and at risk for substance use and mental health disorders. Similarly, SCLC has conducted dozens of summits to encourage various groups to help adults quit smoking. As part of the second and third phases of the ongoing SAMHSA-SCLC partnership to foster tobacco-free living in behavioral health settings, partners have combined elements of both approaches to provide a series of state-level Leadership Academies for Wellness and Smoking Cessation.
Two Academy training opportunities per year

Tools for and funding to host a 40-person summit to create an action plan to reduce tobacco use in the behavioral health population. This includes venue space rental, travel, facilitator and expert performance partnership summit implementation team.

Technical Assistance

Specialized technical assistance on national, state, and local levels, including one-on-one phone consultation, educating primary care providers, behavioral health care providers, and other stakeholders on ways to advance efforts to reduce tobacco use among persons with behavioral health disorders.
Free CME/CEU online learning opportunities for live and select accredited recorded webinars
Is your state interested in holding a Leadership Academy Summit?  Contact Christine Cheng for more information.